Review our FINAL Ida Re-entry Plan for St. Helena Parish School District. All students and employees are set to return Monday, September 27, 2021. Click the link:
https://5il.co/zl3t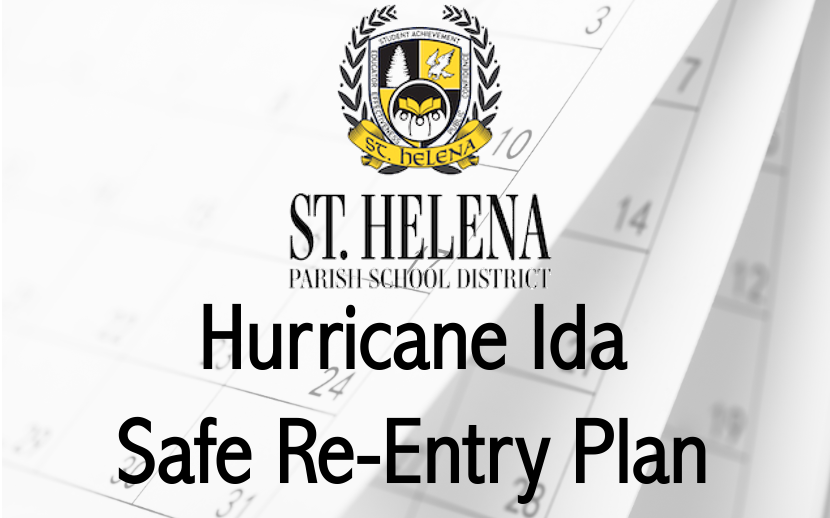 Hawk Parents, Please review the UPDATED re-entry plan for St. Helena Parish Schools. We are on track to returning to school Monday, September 27th. Click the link to read the latest plan:
https://5il.co/yso5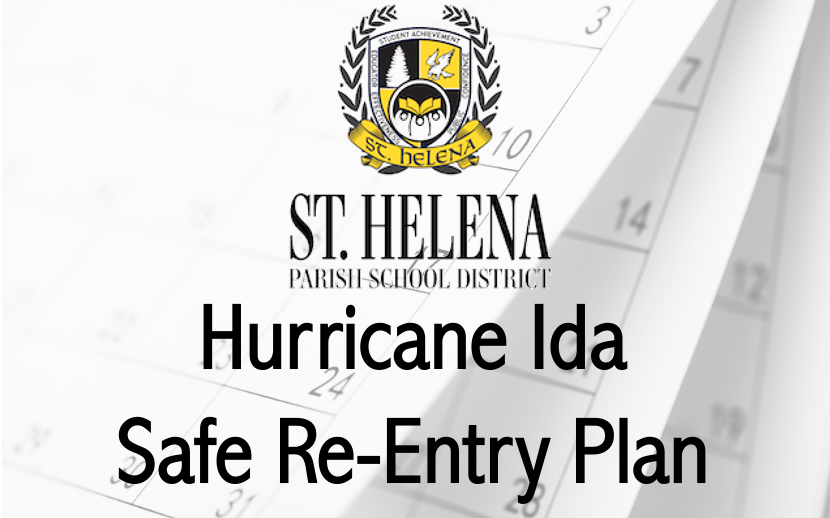 St. Helena Parish School District has created a Hurricane Ida Safe Re-Entry Plan for its students as they transition back to school. Click on the link to review the plan.
https://5il.co/yhhb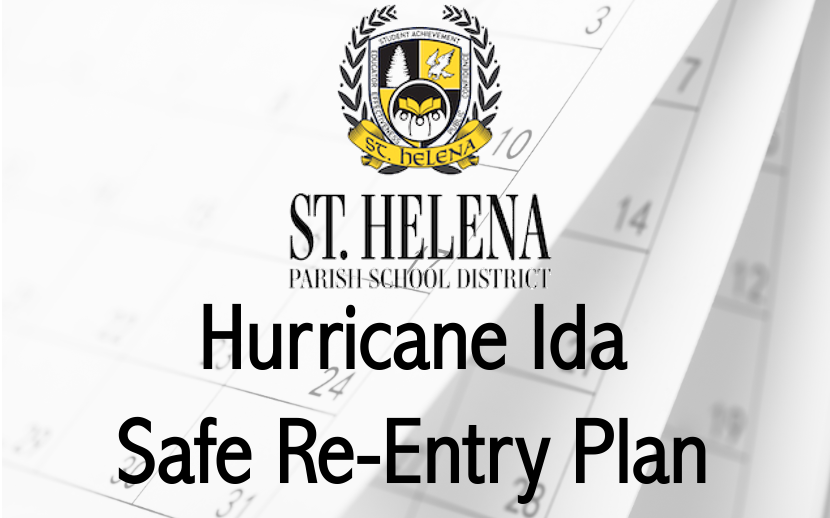 Announcement from St. Helena Parish OEP: A parish-wide curfew will be enforced beginning 8:00pm tonight through 10:00am Monday. Please do what is necessary to keep you and your families safe during this time.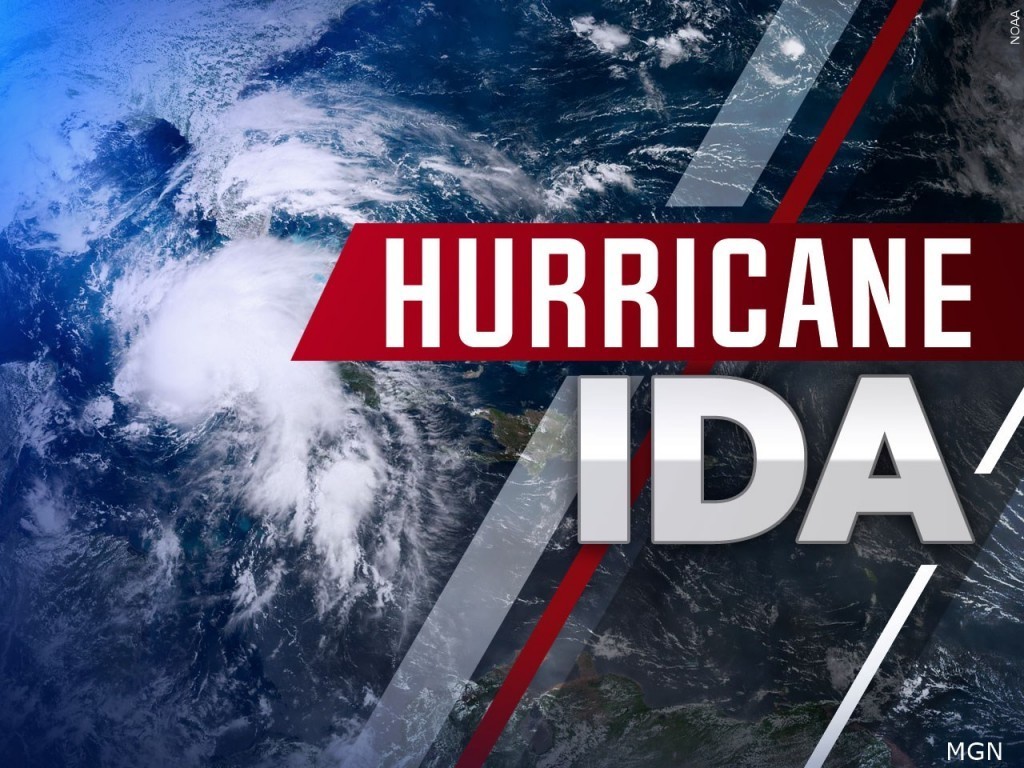 Due to the projected forecast of Tropical Storm Ida, schools in St. Helena Parish will be closed Monday. The storm is expected to strengthen to a hurricane over the weekend and cover the eastern part of the state. Heavy winds and rain are expected. However, if the storm changes its trajectory over the next few days and doesn't pose a threat to our area, we will send an announcement that school will be open Monday. Until then, we ask that all our Hawk families prepare accordingly and remain safe. Please monitor our various social media platforms for updates.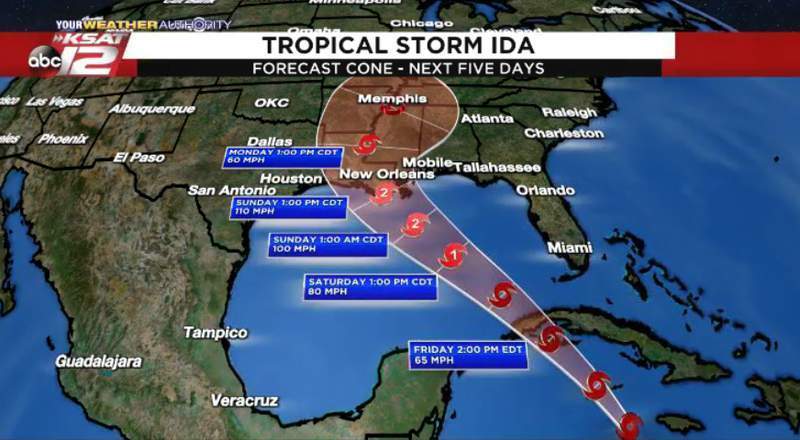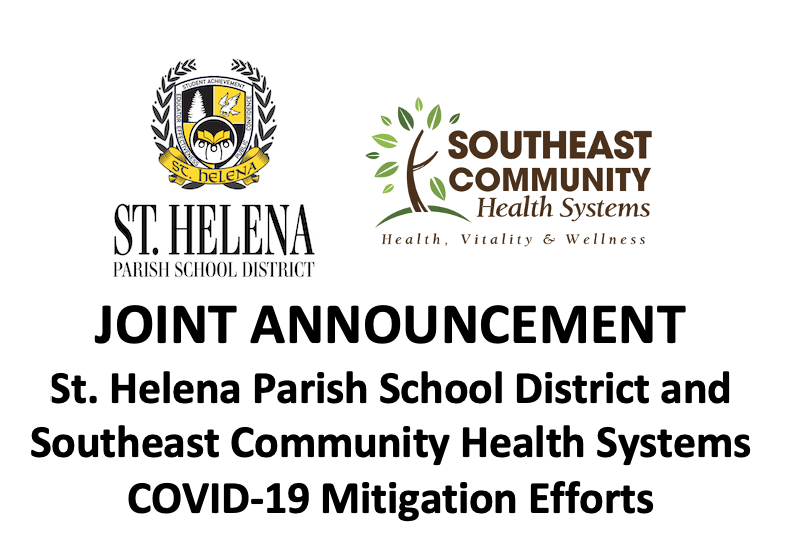 Take a Quick Peek! 6th grade ELA Class Mr. Rodney Robertson, Teacher Lesson: "Hatchet" "I'm so excited about their immediate grasp of the text, interest, and eagerness to experience more upcoming events as the plot develops."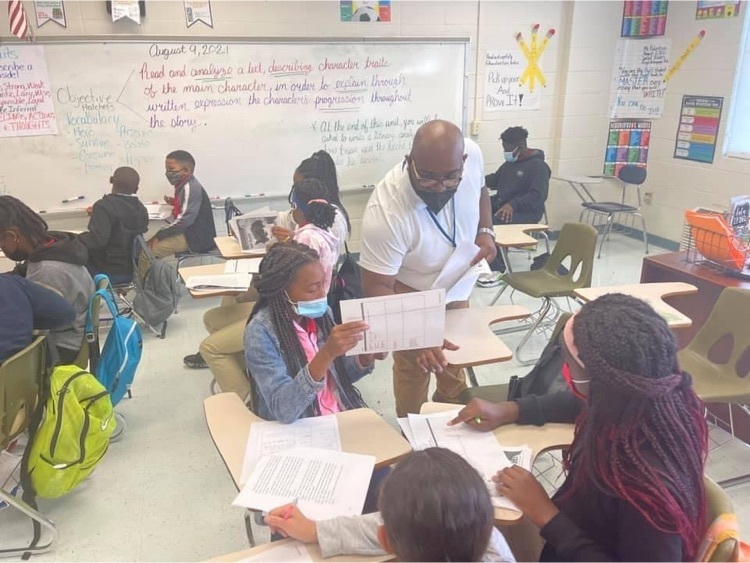 Parents, if you have a student that drives please make sure they register for their 21/22 parking pass (Juniors & Seniors ONLY). Students must have a valid driver's license and proof of insurance. Passes are $25. Vehicles must have a pass in order to park.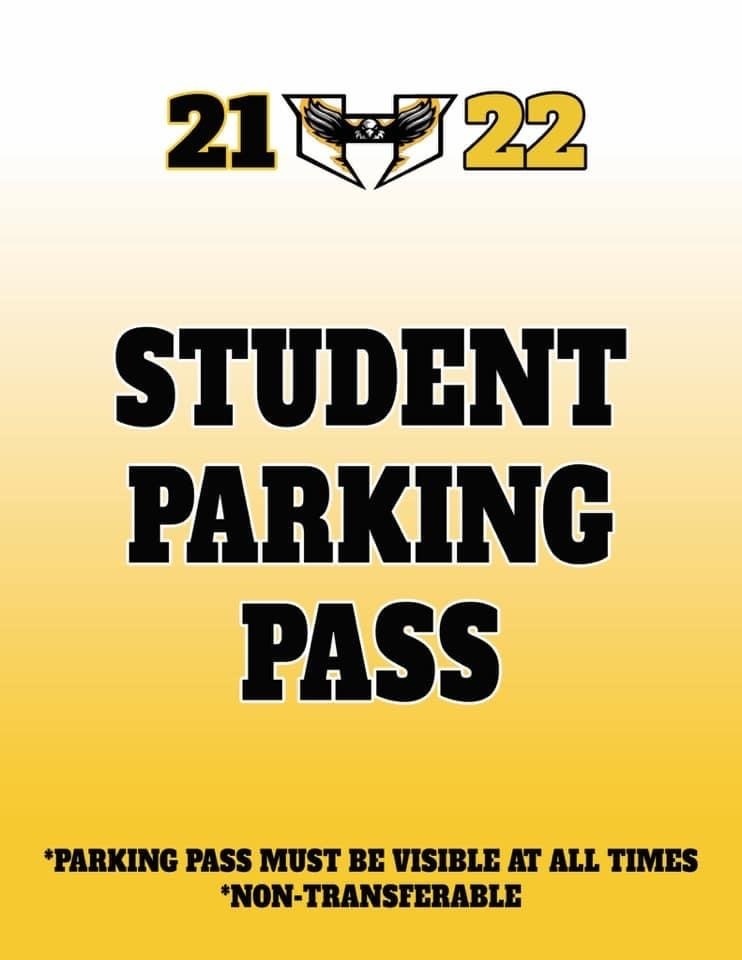 It's not too late to sign your child up for the SHCCA Band where we set the Standard of Excellence. Excellence is never an accident. It's the result of high intention, sincere effort, intelligent direction, skillful execution & the vision to see obstacles as opportunities!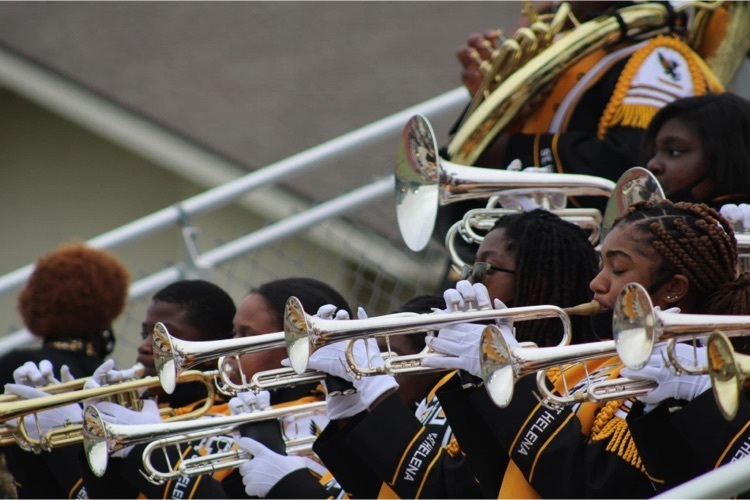 THANK YOU to Turner Industries for their donation of new school supplies! Pictured L to R below is Dr. Joseph, Superintendent, Steve Malik, Turner Industries, and Bernard McPherson, SHATA Principal. (Not pictured: Michelle Hardy, Turner Industries)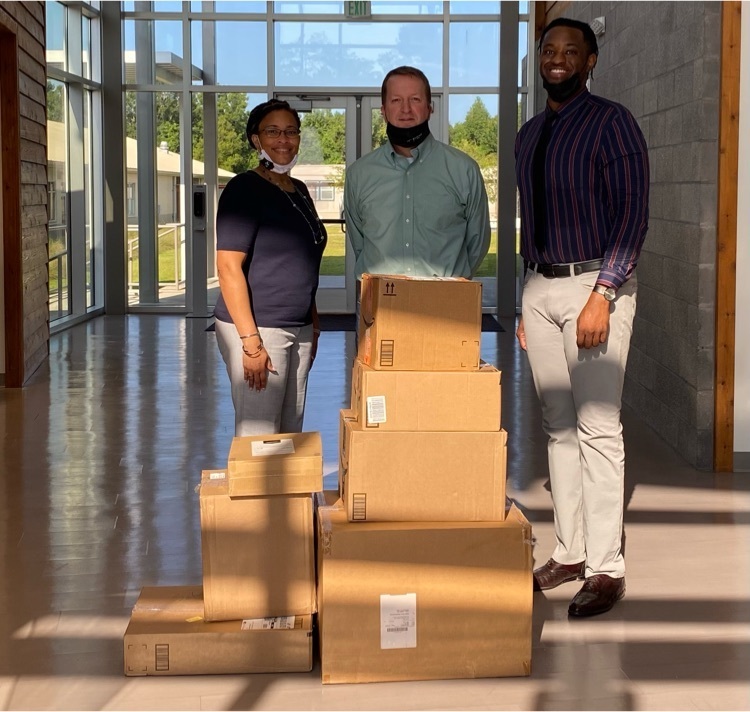 Come celebrate science, technology, engineering, and math at the 3rd Annual Back-to-School STEM Fest on Saturday August 28, 10:00a - 2:00p! Pennington Student Activity Center on the Southeastern University campus. Registration is required:
https://bit.ly/3xEgwJN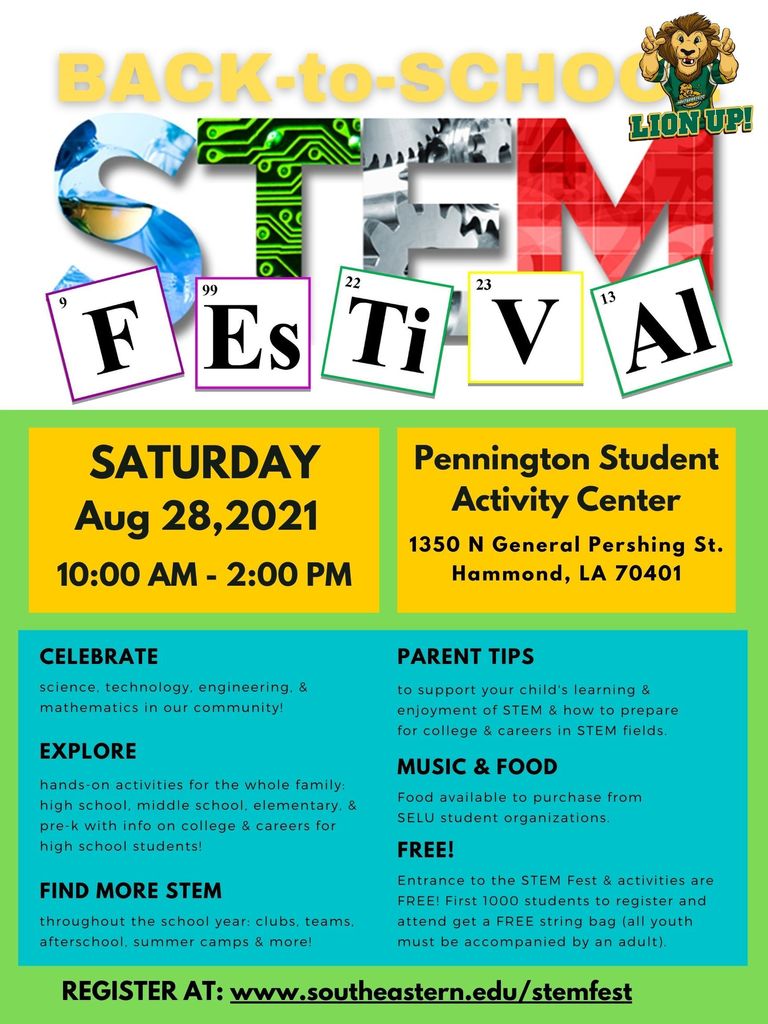 Veronica Claiborne, Economic Development Specialist with DEMCO, dropped off over 2,000 masks for our St. Helena students!! Salute to our Partners in Education!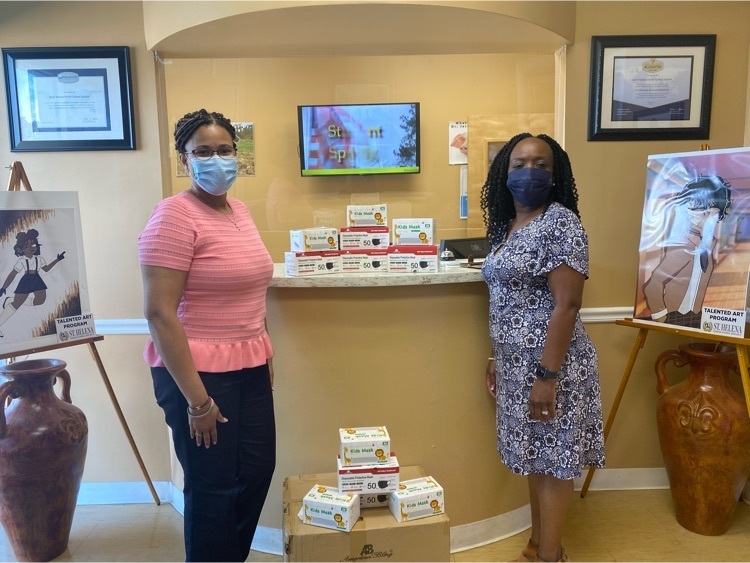 SAVE THE DATE!!! Back-to-School Registration Drive will be Wednesday, July 21, 2021 from 12:00pm-6:00pm at SHCCA!!

On April 24, St. Helena Parish residents will have the opportunity to vote on the 5mil tax renewal that's been in existence for over 50 years. The funds are used mainly to fund the salaries and benefits for our custodial staff, and help maintain all school facilities.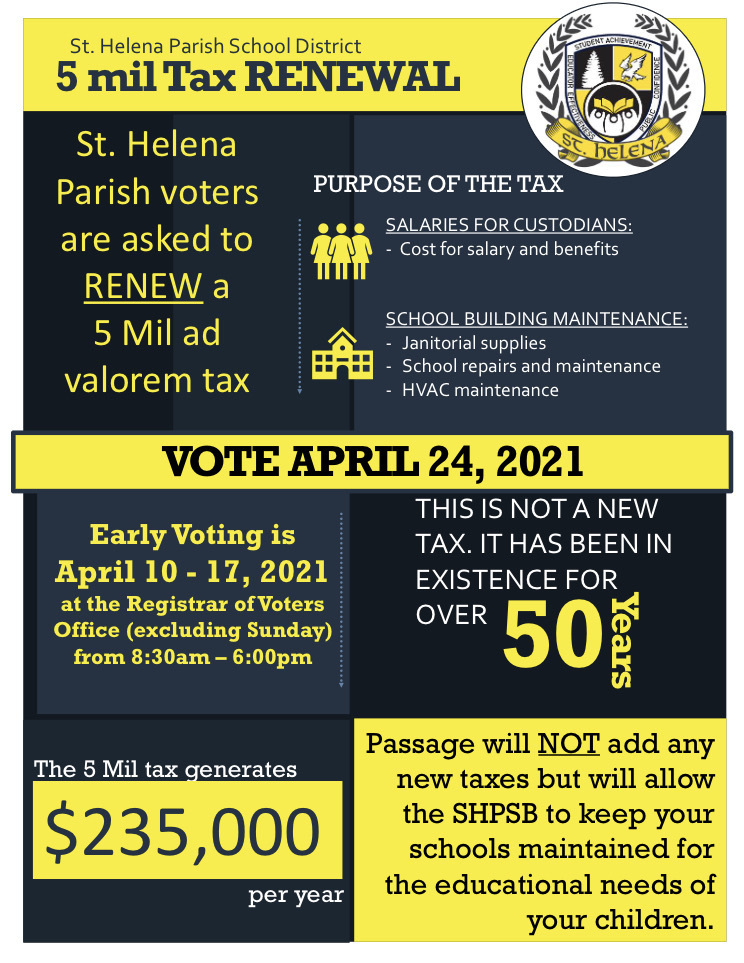 Reminder!! No school tomorrow (Monday) for students due to our Teacher PD Day. School will resume on Tuesday.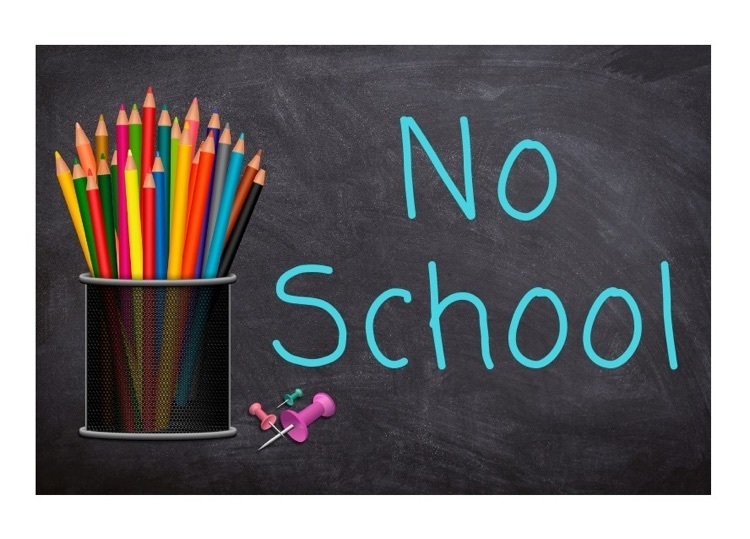 The St. Helena Parish School District will conduct a FREE training for individuals interested in becoming a School Bus Driver. Visit our district website for more information.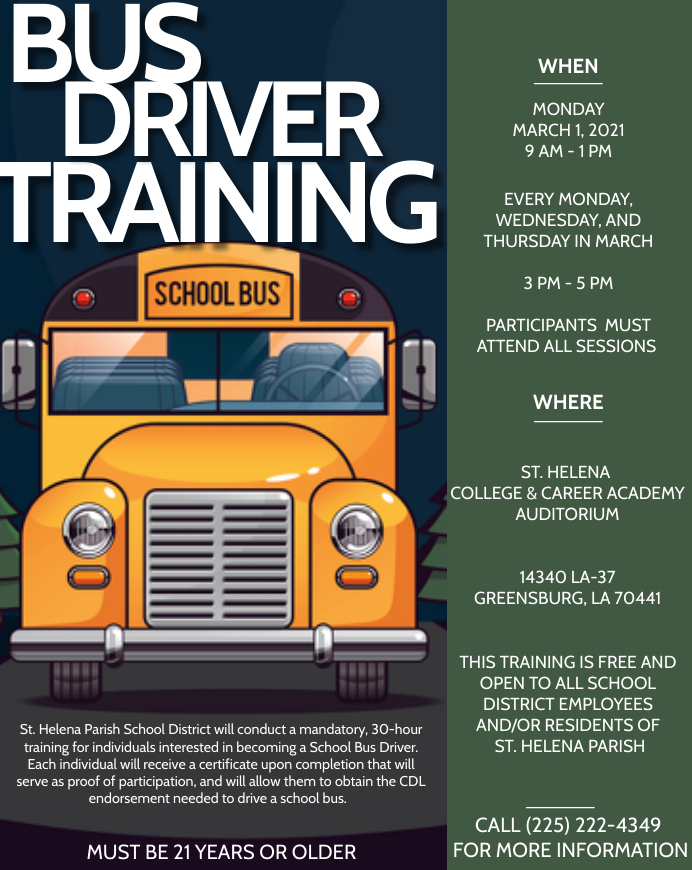 #AttendanceMattersHawkNation!

All schools in St. Helena, face-to-face and virtual, will be open this Friday, February 19th. Come ready to learn!!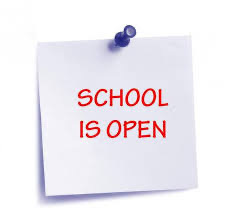 St. Helena Parish Schools will be closed Thursday, February 18, 2021 due to continued, unsafe weather conditions.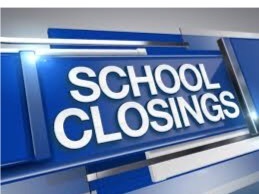 Please help us in giving a very special THANK YOU to Capital Area United Way Women United, Southeast Community Health Systems, 4-H, and our schools for sponsoring our first Valentine's Day Food Distribution at SHATA!!! Over 200 St. Helena families were served today.