EDIT MAIN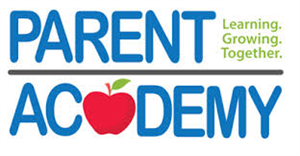 Parent Academy
---
The
St. Helena Parish School District Parent Academy
is a collaborative community effort to help parents become full partners in their children's education.
To become full partners it is important to increase family engagement in the school district by empowering parents with the knowledge and skills needed to be triumphant. When parents become triumphant, it will encourage their children to become successful students which will increase the opportunity for them to be successful adults.
To ensure success, the St. Helena Parish School District has collaborated with Regions Bank and other local organizations to offer our parents and guardians the opportunity to participate in FREE workshops, courses and family educational events. To better serve our parents all these events will be held at St. Helena College and Career Academy.
It is our wish that as a parent or guardian, you will take advantage of these wonderful opportunities that has been prepared for you. With you as a partner, success is certain.